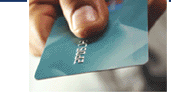 ACCEPT CREDIT CARDS FOR YOUR HERBAL SUPPLEMENT BUSINESS TODAY!
You Pay $0 To Start Accepting Credit Cards
No Sign-Up Fees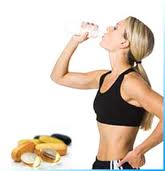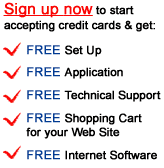 Welcome to Herbalmerchantaccount.com. Your trusted source for domestic and offshore merchant accounts for the herbal and legal online pharmacy industries. Accept credit cards at your herbal, vitamins, and supplement ecommerce or retailer business and and you might increase sales by an astounding 50% to 100%? You simply can't compete if you don't accept credit cards for your continuity or nutraceutical company. With our free online application, you can start accepting credit cards on your ecommerce Web site in less than 48 hours! In addition to accepting credit cards on your Web site in realtime, you will also receive our simple-to-use, Web-based credit card processing virtual terminal so you can process transactions manually. 100% shopping cart compatible with gateways like authorize.net, NMI, and USAEPAY. Have you been closed, shutoff, declined or denied by your current merchant account processor simply because you are a nutraceutical continuity company and classified as high risk? Thats where we come in, our specialty is high risk high volume herbal credit card processing services. Nutraceutical Merchant Services For the Following:
Fat Blockers and Weight Loss Supplements
Male and Female Sexual Enhancements
All Natural Performance Labido Boosters
Legal Non Hallucinogenic Hemp Products and CBD Oils
Legal Kratom (Mitragyna speciosa) Online / Ecommerce Sales
Kava Products, Legal Cannabidiod Oil, Garcinia Weight Loss
Continuity Monthly Resupply Programs
HCG Retailers and Wholesalers
Domestic USA and Offshore Options
Free Trial Programs
Mood and Relaxation Enhancing Botanicals
"I searched around for weeks and felt like every supplement merchant company I spoke with was charging me too much or having my account closed or denied. Then I found Merchant Account Herbal Incense and they didn't charge me a dime to set up my merchant account."
- Tom Shaw, CA
"We must have spoken with 100 merchant companies and every one of them had outrageous fees or declined us for being an "herbal" business. . You made it easy for us to get started with $0 to start accepting credit cards at our nutraceutical company. Thank you!
- Susie Corelli, TX



Apply Now and start accepting credit cards tomorrow
Competitor's Pricing*
Our Pricing
Application
$100-250
$0
Set-up Fee
$50-150
$0
Internet Software
$200-500
$0
Check Acceptance
$200-400
$0
Approval Time
2 weeks
1-2 business days
Discount Rate
3.95%
1.99 - 2.99%
Transaction Fee
.35-50 cent
.25 cents
Customer Service
$20/month
$10/month
Internet Processing
$35/month
$14.95/month
Merchant Account for Herbals and Nutraceuticals Provides you with:
*FREE
Merchant Account to process your herbal business transactions
*FREE SETUP
Virtual Terminal through authorize.net or NMI
*FREE Setup
Payment Gateway to be connected to your website for online ecommerce processing in real time
*FREE
Online reporting @ MyMerchantOffice.com
*FREE
Account Setup
*
APPLY
for FREE.
*ACCEPT ALL MAJOR CREDIT CARDS
*FUNDS
Deposited directly into your bank account
Start processing today. Apply Now
Please call
if you have any questions regarding the online application